Bad news everyone, I fear the beginning of the end is near as far as the racing season goes.

NASCAR has its 12 drivers that will fight it out of the title and elsewhere the first titles of the year being decided. Jan Charouz, Tomas Enge and Stefan Mucke too the European Le Mans Series title (and their Aston Martin Racing team took the teams championship) and Nico Hulkenburg became the first driver ever to wrap up the GP2 title before the final weekend.

But at the same time, 2010 is already taking shape, with NASCAR's silly season warming up, with yet another merger. Meanwhile, in F1, "Lotus" (scare quotes very necessary) have been awarded the 13th slot on next year's grid (and the new owners to BMW-Sauber have been given the 14th). Renault may also be there, though not with Flavio Briatore and Pat Symonds at the helm.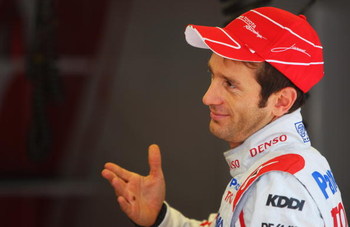 15 Jarno Trulli (F1)
Jarno's attention is slipping.

In Spa he was depressed into retirement after following Luca Badoer, and in Monza he explained his move on Nakajima by saying he "got a bit bored to be honest".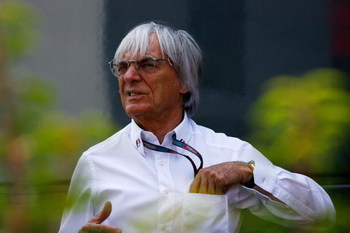 14 Bernie Ecclestone (F1)
F1 in a recession.

Testing bans, engine freezes, budget cuts, major stakeholders making million dollar losses and Bernie gets a 15% pay rise.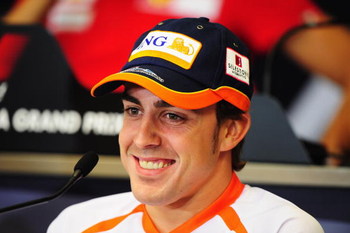 13 Fernando Alonso (F1)
"I know nothing".

Yes we know Manuel, I mean Fernando.

I'm sorry, he's from Oviedo.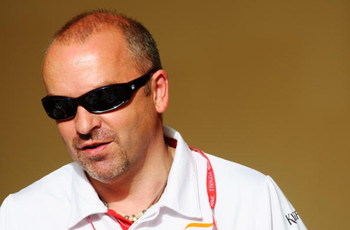 12 Mike Gascoyne (F1)
Back in F1 with Norfolk based, Malaysian backed "Lotus".

Malaysian Prime Minister: "the cars will be made in Malaysia, by Malaysians."

Last I checked Norfolk wasn't in Malaysia (or the 21st century).

11 Nigel Mansell (Le Mans Series)
Is getting to drive with your dad in a 1000km race the adult equivalent of getting to sit in the passenger seat in the family car?

If so, I want to know why I always ended up in the back, and I still haven't got my Ferrari.

Le Mans Series Silverstone report and results.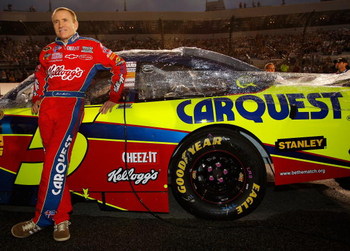 10 Mark Martin (NASCAR)
He's jumped 9 places thanks to the Chase seeding.

That's the old guy's biggest leap since someone woke him up after he fell asleep watching MacGyver.


9 Jan Kopecky (IRC)
Winner in the IRC again.

Skoda still a punch line.

IRC Rally Asturias report and results.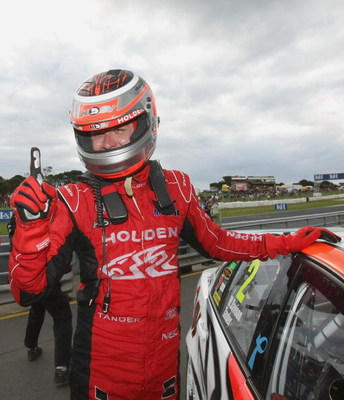 8 Garth Tander (V8 Supercars)
Winner of the first Australian V8 Supercar Enduro race of the year.

His wife, Leanne, finished 19th.

Insert a stereotype of your choice here.

7 Jan Charouz (Le Mans Series)
Newly crowed Le Mans Series champion, expected to make it a double success at the upcoming "Smiliest Czech" competition.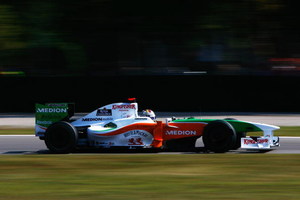 6 Adrian Sutil (F1)
Yes, well done you got points.

Unfortunately you're a fortnight too late of the fanfare, fireworks and first place in the Power Rankings.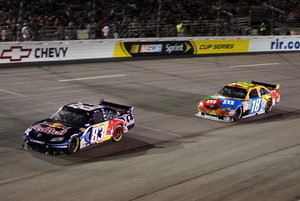 5 Brian Vickers (NASCAR)
The only positive Red Bull related news week.

4 Nico Hulkenburg (GP2)
Here's what GP2 champion Nico said about his engineer;

"He's my bitch"

Despite winning the GP2 title, Nico won't be in F1 year. His mother's grounded him and carries on asking where he heard that word.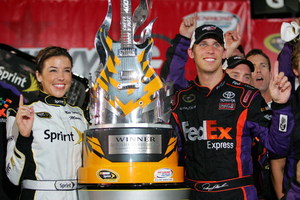 3 Denny Hamlin (NASCAR)
To Denny Richmond is like everyone else's Daytona.

Richmond is roughly one-third the size of Daytona, so, applying logic, Denny must be the third the size of everyone else (roughly the size of a Labrador).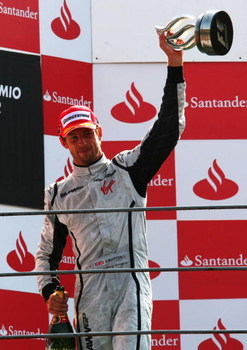 2 Jenson Button (F1)
Jenson on Rubens:

"He doesn't know his arse from his elbow when it comes to racing cars"

Funnily enough, that was going Flav's defense next week.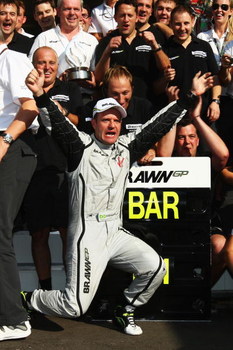 1 Rubens Barrichello (F1)
His helmet in Monza supported Nelson Piquet Jr.

Surely the best way to support him would to show easy it was to crash and help your teammate?
Photo Credits with Ranking Number. 15, 14, 13, 12, 10, 8, 6, 5, 3, 2 & 1: Getty Images, via bleacherreport.com. 11, 7 & 4: LAT. 9: Autosport.