This week's rankings have a north of the border feeling, as three of America's major racing series slipped north to Canada, with the ALMS returning for its annual race at Mosport, while the Nationwide Series teamed up with Grand-Am to take Montreal.

The Grand-Am race was dominated by Carl Edwards and Marcos Ambrose (or at least it would have been had Flipped not managed to invent a corner and re-arrange the front of the car on the out lap (yes, that's even before they get round to the grid). On Sunday "43 of the best drivers in the world" managed to make driving in the rain look on a difficulty par with Rocket Science as everyone seemingly was aiming to spend as much time pointing in the wrong direction as possible.

And in Europe F1 minnows Force India grabbed their first points with a second place, despite having to replace bits of the car because of a impact with a rabbit (at least I presume it's a rabbit there wasn't enough left to tell really)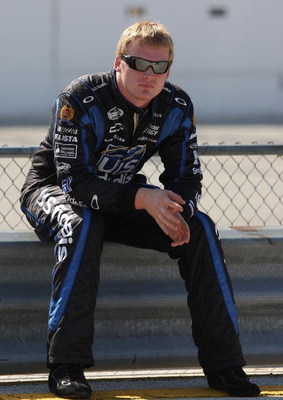 15
Steven Wallace
(
Every which way but forwards
)
AP: Charlotte, NC.
Ex-NASCAR champ Rusty Wallace begins civil procedure to disown useless son.

14 Nelson Piquet Jr (Ex-F1)
Hell hath no fury like a Piquet scorned.

Read more here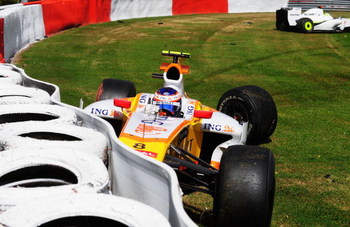 13 Romain Grosjean (F1)
Says he was taken off by Button in the Belgium melee.

That sort of attitude is what made making fun of Piquet acceptable, son.

Belgian GP results.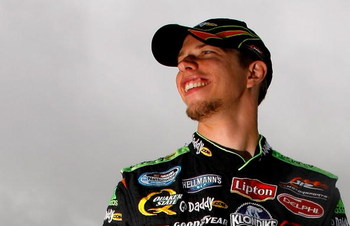 12 Brad Keselowski (NASCAR)
The new driver of the No.12 Penske car from 2010.

Look out for David Stemme behind the counter in your nearest Starbucks then.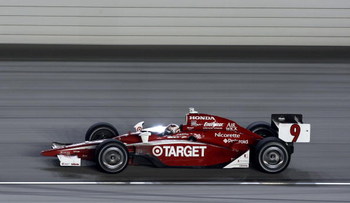 11 Scott Dixon (Indycar)
He's frustrated at finishing second "I've seen this before several times."

Luckily Scott has DirecTV, so he won't have to see Indycar again.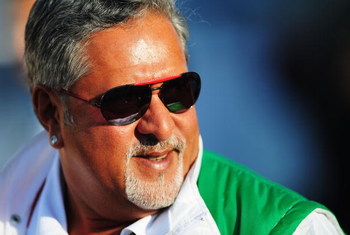 10 Vijay Mallya (F1)
Aztecs finally vindicated as animal sacrifice brings first points, Mallya to open rabbit farm.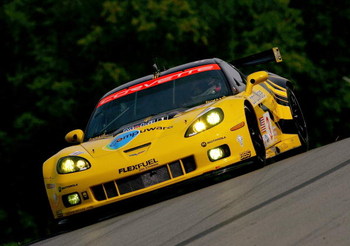 9 Jan Magnussen (ALMS)
Taking the GT2 Corvette's first win in the ALMS in Mosport, along with Johnny O'Connell.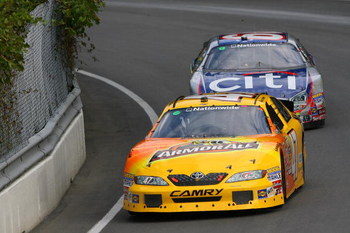 8 Carl Edwards (NASCAR)
Carl's weekend was evidence there is no benevolent Lord in motor racing.

First Carl junks his Grand-Am ride on the out lap, before Marcos Ambrose even gets in the car, then on Sunday Carl robs Marcos blind of the Nationwide win.

I'm supporting Karma at Atlanta.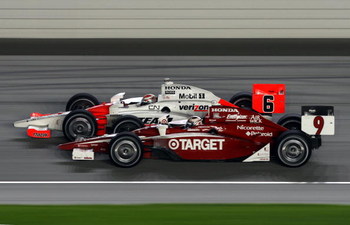 7
Ryan Briscoe
(Indycar)

Winner in Chicagoland, leading the Indycar point standings.
Not much else to say.
Indycar Chicagoland results.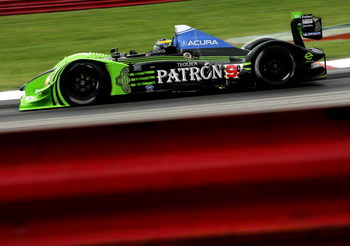 6
David Brabham
(ALMS)
Random, tenuously related thought.
If when Dyson Racing modify a car they are Dysonising it, are Highcroft always Patronising the field?
ALMS Mosport report and results.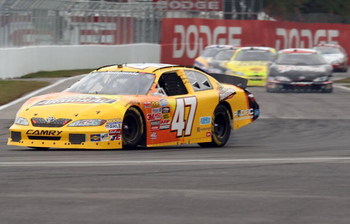 5 Marcos Ambrose (NASCAR)
Marcos to visit a psychic to discover exactly how he wronged Canada (or Carl Edwards) in a past life.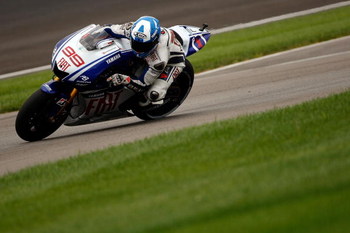 4 Jorge Lorenzo (Moto GP)
What's wrong with this sentence?

Two top MotoGP riders fall off and not one of them is Jorge Lorenzo.

To make matters worse he actually wins.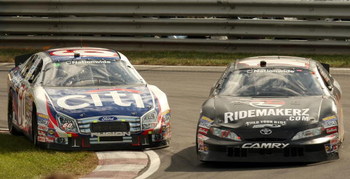 3 Andrew Ranger (NASCAR)
Third in the Montreal Nationwide race, top Canadian, and judging by the clips of Canadian Tire races in the broadcast, a complete mad man.

NASCAR Nationwide Series Montreal results.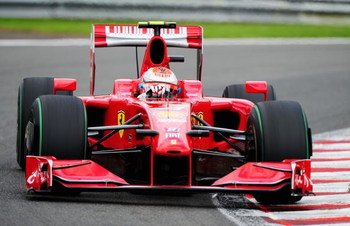 2 Kimi Raikkonen (F1)
Thankfully in front of the famous Force India this week.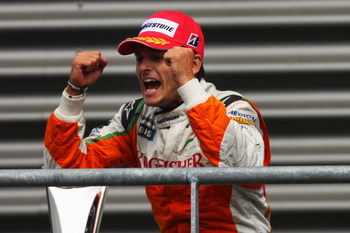 1 Giancarlo Fisichella (F1)
Another misunderstanding at Ferrari HQ

Human Resources department ordered to get busy with the Fisi.

Mistakenly buy Soda Stream.